The quickest way to paradise
Flying to Savusavu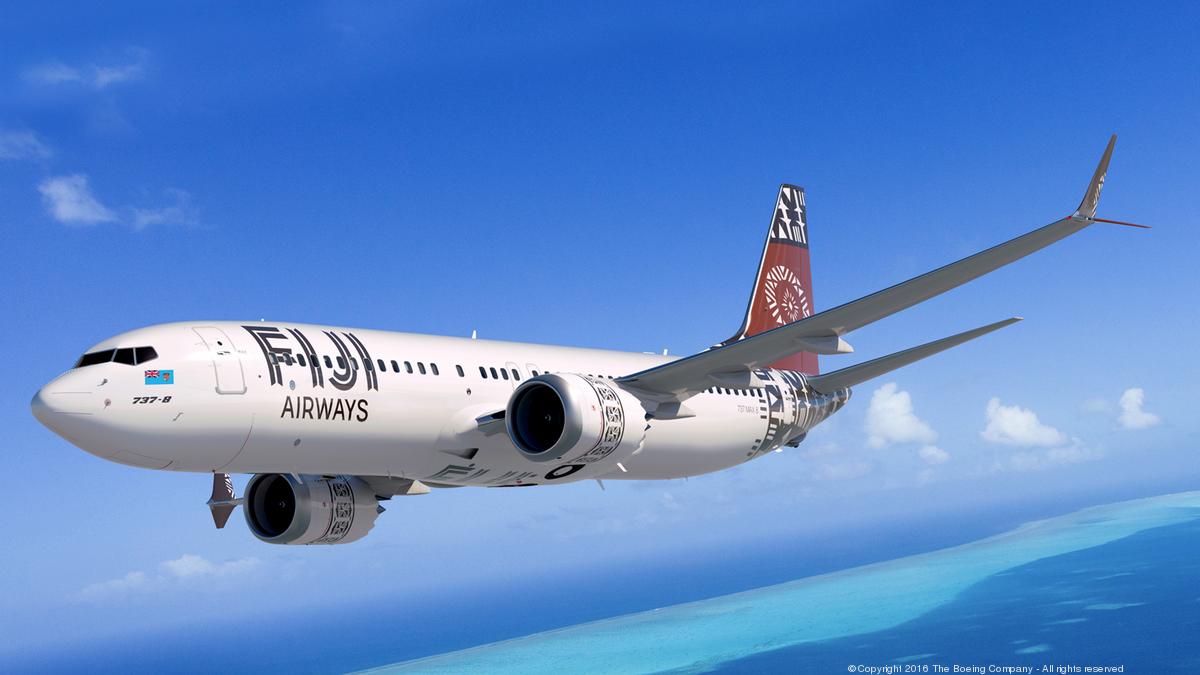 It's easier than you might think!
Several international airlines fly into Fiji's two international airports in Nadi and Suva. From there, it's a short hop to Savusavu with Fiji Airways' Fiji Link.
Alternatively, fly to Labasa, which is about 90 minutes by road from Savusavu. If you're flying with Fiji Airways you can usually book straight through; otherwise book one of the several daily flights through Fiji Airways.
It's now much much cheaper to experience a different Fiji.
Fiji Airways have some fantastic welcome-back airfares.
Air fares through to Savusavu have been slashed and mean you can now fly to the Hidden Paradise of Savusavu for the same price as flying to Nadi.
Fares are A$699 from Sydney, Melbourne and Brisbane.
Fares are NZ$699 from Auckland and Wellington
Fares are US$999 from Los Angeles and San Francisco
Go to the Fiji Airways website (www.fijiairways.com) or get your travel agent to book flights.
We look forward to seeing you.
Flights from Australia and New Zealand
Fiji Airways, Fiji's national airline, has regular direct flights from several Australian and New Zealand cities. You can book all the way though to Savusavu (sometimes an overnight stay in Nadi is needed) or to Labasa, which is a 90-minute drive from Savusavu.
NZ: Flights from Auckland, Christchurch and Wellington
Australia: Flights from Adelaide, Brisbane, Melbourne and Sydney
You can also book through Fiji Airways codeshare partner Qantas. Other carriers to Fiji include Jetstar, Air New Zealand and Virgin Australia (you will need to book your connecting flight separately with Fiji Link)
Flights from the United States
Fiji Airways offers flights from most major US cities – note that many of these are codeshares with US carriers.
Remember that when you fly from the US to Fiji, you cross the International Date Line – so if you depart from LAX on a Thursday night you'll arrive in Fiji on Saturday morning. The flight takes approximately 10 and a half hours.
From Europe, you can either fly west via LAX / San Francisco, or east via Narita (Japan), or Hong Kong.
Fiji Airways flies from Nadi in Fiji, to:
Seoul, Korea
Narita, Japan
Hong Kong
Singapore
Fiji Link (the domestic arm of Fiji Airways) and Northern Air are the two domestic carriers. There are several flights each day from Nadi International Airport to Savusavu. You can also fly to Labasa airport and then take a taxi, bus or hire car to Savusavu. The journey by road from Labasa to Savusavu takes approximately 90 minutes and is delightful – see below. Flights to Labasa are often cheaper than to Savusavu, so we highly recommend this alternative.
Direct flight: Nadi to Savusavu (flight time 55 mins)
Fly and drive: Nadi to Labasa (flight time 45 mins) + drive time 90 mins
There are also daily flights between Suva and both Savusavu and Labasa.
Download Fiji Airways Map
Driving the mountain pass
If you fly into Labasa, you're in for a treat! The drive to Savusavu gives you a unique overview of Vanua Levu, from its colonial history to traditional villages, with breathtaking mountain scenery giving way to spectacular ocean views as you descend to Savusavu Bay.
Leaving the airport, the road passes along the northern edge of Vanua Levu, through sugarcane fields and small settlements with mosques and colourful Hindu temples. You may spot the narrow-gauge train tracks, built in the late 19th century to transport cane from the fields to the sugar mill. You'll also see mangroves and pine plantations along this stretch.
After 40 kilometres, the road turns inland and traverses the central mountain range. The views are simply stunning, with waterfalls cascading through mostly undisturbed montane forest. Soon after beginning the descent there's a viewpoint, which is also the entrance to the Waisali Rainforest Reserve – you may want to return here for a hike during your stay.
As you get nearer to Savusavu the land flattens out and you will see the old coconut plantations which formed the basis of Savusavu's copra industry. Coconut trees grow at a pace of about one foot a year, and many of these trees are well over 100 feet tall. Cresting the final hills, the landscape opens up into a wide view of Savusavu Bay with the town in the distance – and you've reached the Hidden Paradise!